Cardboard Postcards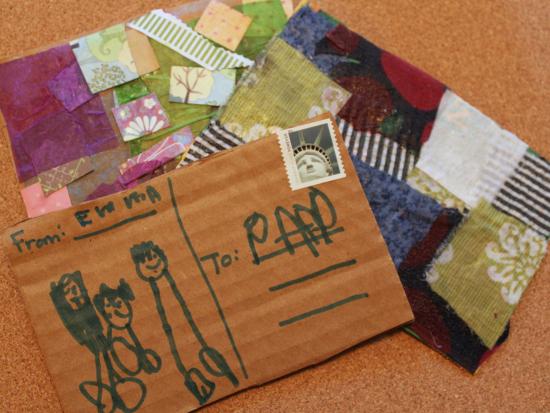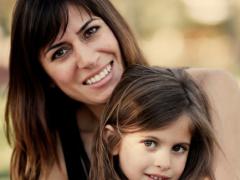 As the kids get older, they get more and more interested in sending (and receiving!) mail. Since we have family near and far, making homemade postcards was a great way to talk about staying connected with family in many different ways and also learning about how the post office works. There were A LOT of questions once the kids found out that our mailman did not hand deliver the letters we sent to cousins in California!
How We Did It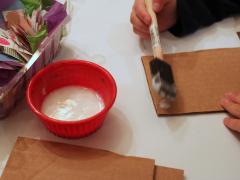 First, I cut postcard-sized rectangles out of cardboard. Then the kids covered one side of the cardboard with glue.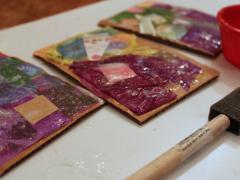 Once they were happy with their postcard design, we added one more layer of glue to seal the designs and set aside the postcards to dry.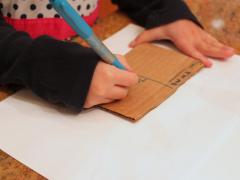 When the postcards were dry we got to sit and chat about how to address a postcard and why we address them. My five-year-old was so interested in this and really enjoyed writing everything herself.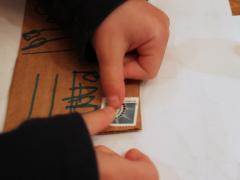 She was particularly excited about adding a stamp and finally understood why stamps from her sticker book could not be used to send mail.

Similar Projects
Popular Projects