Egg Carton Christmas Tree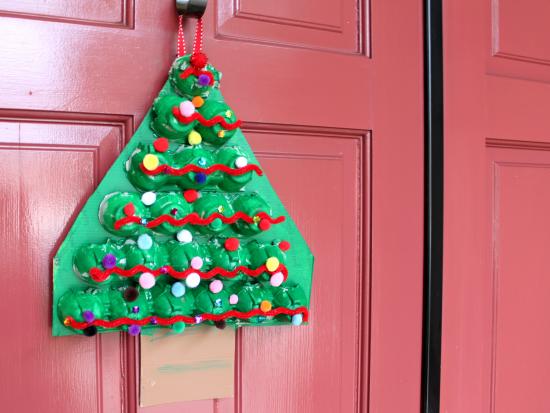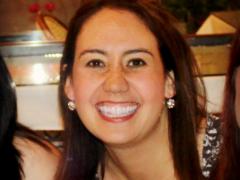 I'm always buying cute or fun wooden door decorations to display on our front door during the holidays. But I thought it would be fun for the kids to make their own and display it proudly for everyone to see. And so we created this egg carton Christmas tree door decoration.
What You'll Need
How We Did It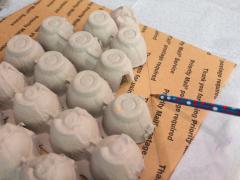 I then set the egg carton cups on a cardboard box and traced around it in pencil to make a tree shape. Don't forget to add a tree trunk at the bottom.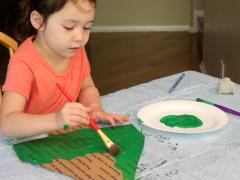 After I cut out the tree shape from the cardboard box, I had my daughter paint the tree part green and the trunk brown.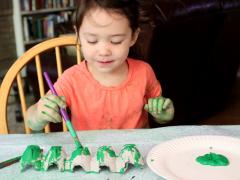 I then had my daughter paint all the egg carton cups green. (If you're wondering why my daughter's hands are tinted green, we had a little fun in between painting the cardboard box and the egg carton cups by painting our hand and arms.)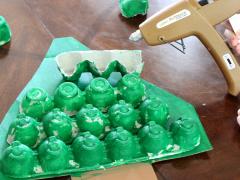 After everything dried, I then used a glue gun to adhere the egg carton cups to the cardboard. (Tacky glue would work too, but it will take longer to dry.)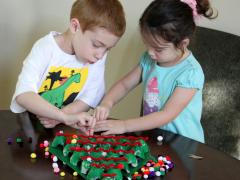 Then the kiddos got out the tacky glue and decorated the Christmas tree with pom-poms, sequins, and pipe cleaners.
Comments
0 comments
No comments yet, be the first to write one!
Similar Projects
Popular Projects