Foil + Ribbon = Comet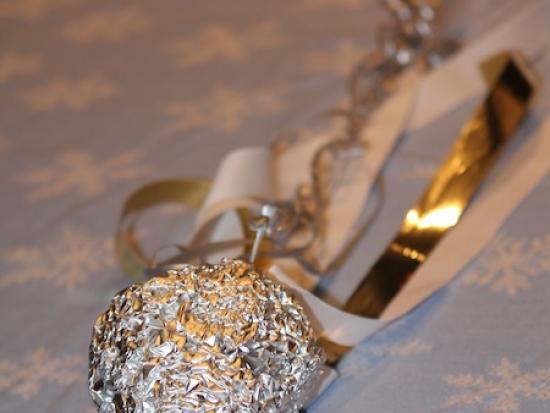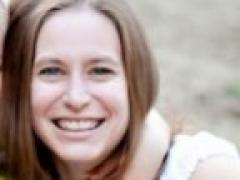 Foil and ribbon comets are the perfect activity for reusing discarded ribbon after the holidays. If your kids are nuts about space like mine is, they will love the idea of making a flying comet.
What You'll Need
How We Did It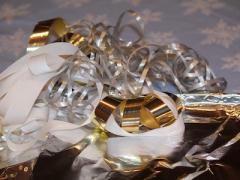 To start, round up some ribbon and two pieces of foil. I pulled out ribbon from the recycling. Each ribbon was cut to various lengths, textures and colors. My son eagerly comes to the table when I announce that we are going to make a foil ball.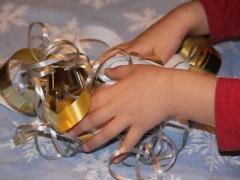 Then he selects some ribbon from the pile. The ribbon is looped around the foil and knotted at a base. He ties on the white piece but asks for help with the gold ribbon. The goal is to have all the ribbon streamers coming out at one end, but precision is not his thing.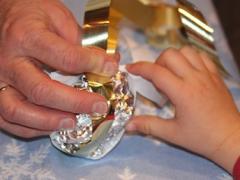 Once all the ribbon is tied on, we place the ball on the second piece of foil. He crumples the extra foil over the ribbon-covered ball. This helps secure the ribbon in place.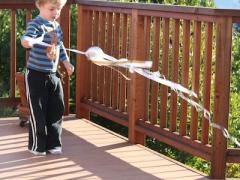 He immediately knows his comet is a creation that needs to fly. My intentions were to make a ball to sail through the sky like a comet. He has his own idea, and swings the comet around by one of the ribbons.
Comments
0 comments
No comments yet, be the first to write one!
Similar Projects
Popular Projects