Liquid Watercolor Flowers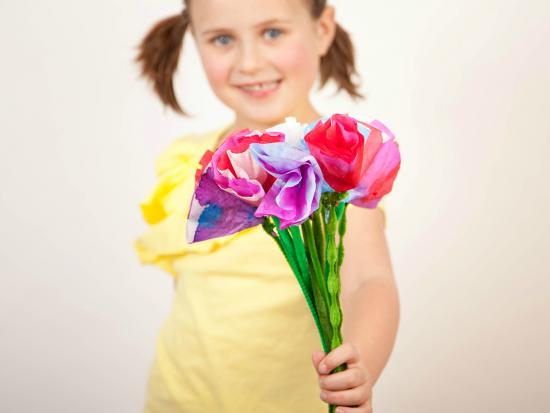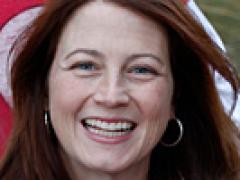 Watch your child's face light up as he or she transforms a coffee filter into a beautiful watercolor flower. Making one is so simple and fun that your child will have a blooming bouquet in no time!
What You'll Need
pipette (or paintbrush or eyedropper)
How We Did It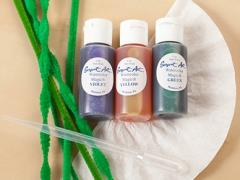 Gather your materials. Coffee filters work best, but paper towels will also do the trick. Protect your workspace with newspapers or paper bags.
Pour some liquid watercolor into small bowls. Using a pipette, or paint brush, apply watercolor to the coffee filters. Try mixing different colors to form new ones!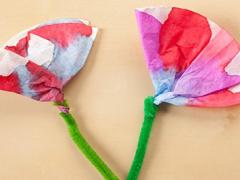 Twist the corner and wrap a pipe cleaner on the end to make a stem. A full bouquet of coffee filter flowers is a lovely gift for a teacher, relative or dear friend!

Comments
0 comments
No comments yet, be the first to write one!
Similar Projects
Popular Projects