Shaving Cream Prints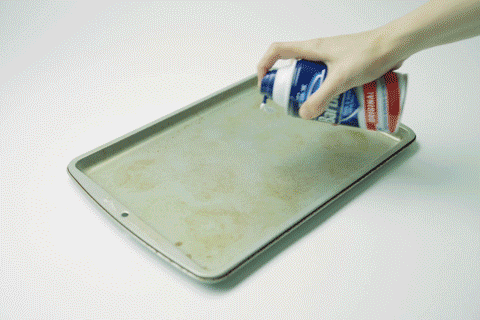 This is one of those projects that you don't get the wow factor out of until you finally do it. We have become a little addicted to making these paintings now. It feels almost magical when you reveal. The final shaving cream print can then be turned into all sorts of things, such as the bookmarks we made. You could then give them out as gifts. I am sure they would make great Father's Day presents or a fun activity to do with Dad.
How it works?
Shaving cream contains soap, and soap is an emulsifier. That means it can grab grease and water, making it easier to wash grime away. In this project, the soap helps provide a platform for you to mix up the colors. Because food coloring is mostly made of water, the water-fearing end of the soap pushes it away. This keeps the color floating on the surface of the shaving cream so that you can make your print.
How We Did It