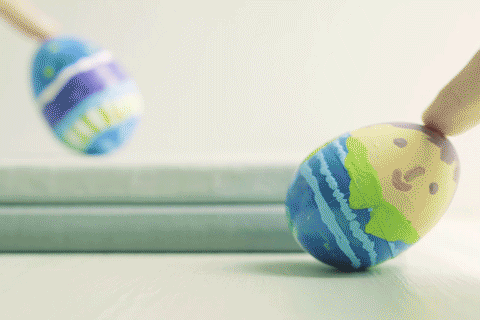 Brighten up Dad's desk with this fun egg toy! This simple egg weight toy is also a chance for little ones to experiment and explore weight.
These eggs wobble when they are tapped because of the weight located in their base. When they are tipped, the stationary weight causes the egg toy to roll back up. When it rocks back up, the egg will wiggle back and forth until it eventually stands still. But don't worry, it doesn't need to stay that way for long. You can give it another little push, and it will be back in wobbling action.
Experiment with the different weights of small object, and see how they affect the wobble of the egg. You can even customize the egg with paint or permanent markers to create festive patterns or fun characters, such as your own Dad!