Fabric + Scissors = Pouches for Treasures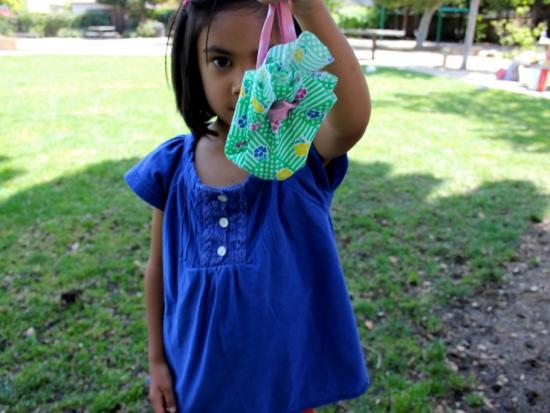 Activity Designer
Kiwi Crate (Sandra)
Your kids get to capitalize on their tendency to collect "treasures" by making small bags out of fabric. Parents help the kids make the bags with few ingredients, and let them explore in or outdoors and collect treasures!

What You'll Need
How We Did It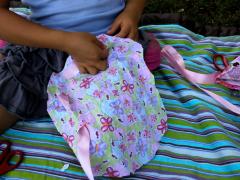 Weave either a long, thin piece of fabric, or ribbon through the bag to create a drawstring. Tie the ends together.
Collect treasures and explore!
Comments
0 comments
No comments yet, be the first to write one!
Similar Projects
Popular Projects